Tuesday, April 22nd, 2008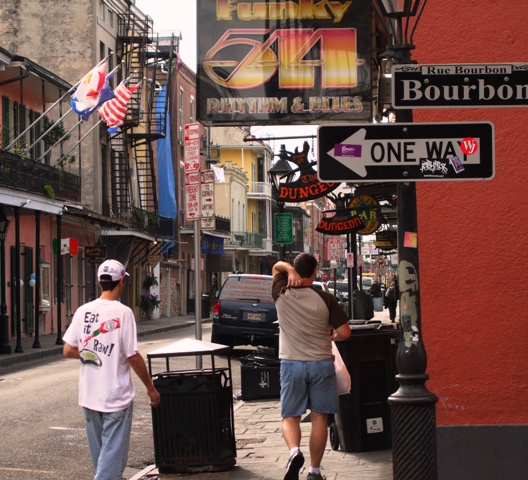 There are some things you must do when visiting New Orleans:  Take a Hurricane Katrina bus tour; eat seafood gumbo from a tiny deli on Royal Street; ride a streetcar to the huge St. Patrick cemeteries at the end of Canal Street; and visit haunted houses in the French Quarter.  Above all, take a walk along Bourbon Street, but do it in the morning.
Bourbon Street is a magnet for the young and lecherous among us, at night, but a morning walk in the bright sunshine, devoid of the nighttime debauchery, can be a truly pleasant experience.  Especially if you are a photographer.
Read on . . .