Tuesday, April 1st, 2008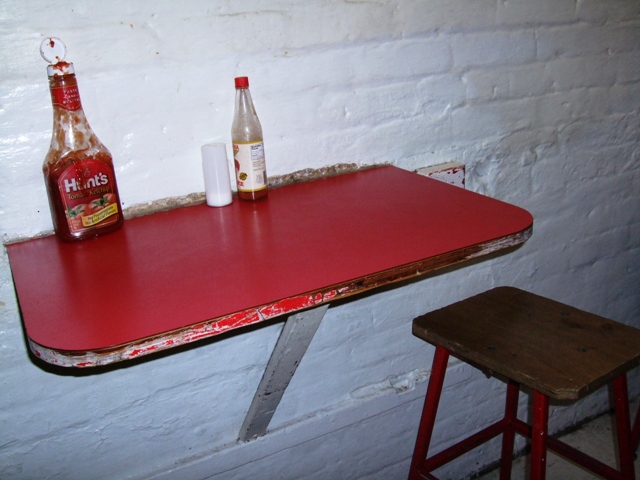 Don't let the look of the ketchup bottle put you off.  You simply must visit this tiny 84-year-old restaurant hidden away in historic downtown Brownsville, Texas.  You'll be able to say you've rubbed shoulders in a place where American President, Lyndon Johnson, once rubbed shoulders, too.
And rub shoulders is exactly what happens here – the walls are only about 6 feet apart.
Read on. . .