Tuesday, April 8th, 2008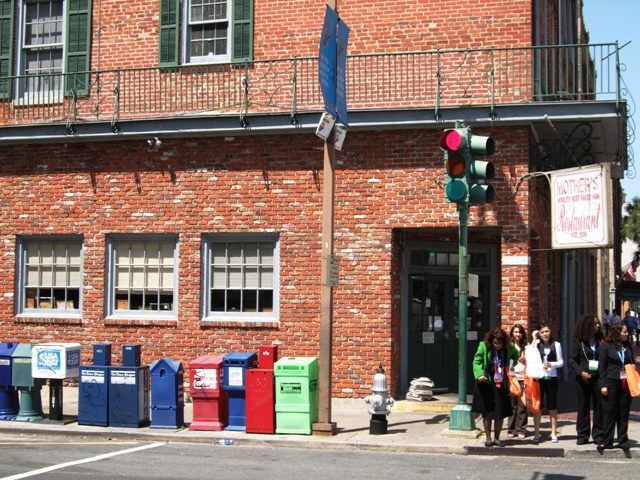 Ignore its dumpy exterior because if you want to eat in this New Orleans restaurant, you'll have to get over first appearances.  Besides, the place was good enough for celebrities like Steve Martin, Jimmy Buffet, Kathleen Turner, Arnold Schwarzenegger, and LeAnn Rimes.
Look for a plain building with a side entrance; one of the entrances probably has a busted door, so you'll have to go to the side.  You'll see lots of people coming and going; that's always a good sign of good eats.  Once inside, don't stand around waiting for any special attention, just grab a menu, and place your order.
Read on. . .