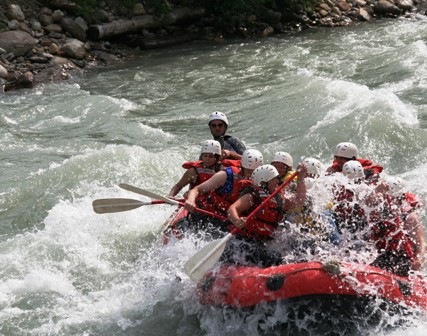 The wall of icy water hit me so hard that I sat unable to take my next breath – for over a minute – I'm sure of it.  I am also sure our whitewater rafting guide had it in for me.
I could see it in his eyes, from the moment he handed me that ridiculously small wetsuit.  I mean, who in their right mind expects any self-respecting woman to don one of those things; it outlines your fat, for heavens' sakes.
But wear it I did, and what's more I got back at our nasty guide.
Read on . . .