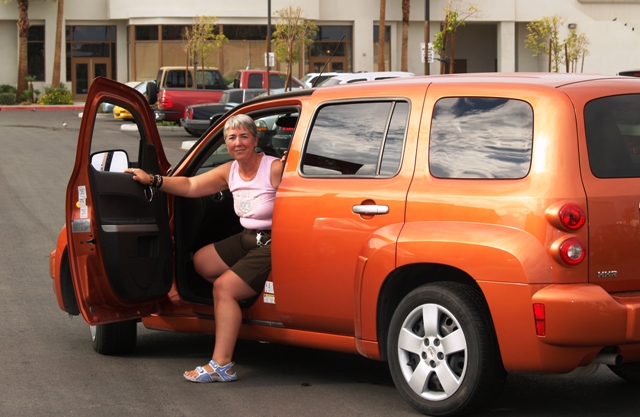 Are you a frequent rental car user?  Do you do your research BEFORE booking a vehicle?  Or do you just book the first car you see on the first website you search. 
What a costly mistake!  You could be throwing away hundreds of dollars.
Read on. . .
My husband and I like having a car.  We like to come and go as we please, especially when traveling.  And as long as we are traveling in North America, we see no reason not to have a rental car, unless we are in a big city like New York City with its awesome public transportation systems, and outrageous parking fees.  Then having a rental car – well, it's just silly.
So, we spend a fair amount on rental vehicles in a year.  But we cut those costs whenever possible.  Here's a practical and responsible way to spend your money on a rental vehicle:
1) Check out a number of websites including sites like Expedia, Travelzoo, Travelocity, and at least 3 actual car rental sites like Hertz, Avis, Alamo, and Budget.
2) Enter your travel particulars into 2 or 3 of the sites (without actually booking) to get sample vehicle rental rates. Be very specific and compare apples to apples, compact car to compact car, or your findings will be skewed.
3) Now, open a new web page and browse to your frequent flyer membership/airline sites like Aeroplan, or United Airlines, or Airmiles. Search around and check out any promotions or "car deals" being offered.
4) Find your loyalty card's car rental promotional discounts that will work for you. Remember, there will be qualifications on the discount – like the level or type of vehicle included in the promotion, and whether it's a weekend or a weekly rental; so, note that.
5) Now, armed with your money-saving codes, go back to the car rental agency's website, and book a car. (You might find a link directly on your loyalty's card website.) Input the promotional codes into the rental car site's appropriate boxes.  (Provide exactly what the car rental website wants – that could be two codes.)
6) Use all the money you've saved for a really fancy dinner. Or a new bathing suit.
NOTE:  Are you always wondering if you should take the extra insurance offered by the car rental agency?  My rule of thumb is: When in doubt, spend the extra $20/day for this costly "walk away" insurance coverage. 
For me it has been worth it.  I blew out a tire on some rough roads outside of Boston, but because I took the coverage, the agency simply gave me another vehicle.  They didn't charge me the $400 they said I owed for damaging the tire.  No fuss, no muss – I just walked away – well, I drove away.  And saved myself $300 on that instance, alone.
Cheers,
Sheree Zielke
(You are welcome to comment.  Let me know if my blog has helped you.  Or add a comment if you feel I have missed an important point.  I don't mind correction.  A "dig" on a social networking site would be appreciated, too.  Just use the handy links below.  Subscribe to the Picajet Blog to receive notices of replies to your comments, and new blog postings.)
Tags: car rental agencies, car rental discounts, frequent flyer discounts, how to get a good deal on a car rental, saving money on car rentals