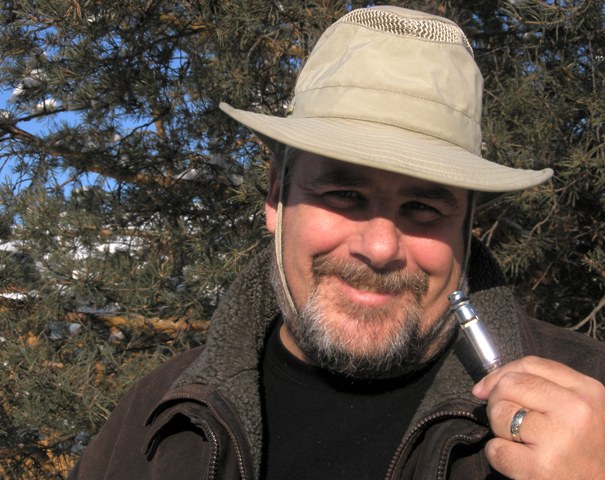 Nothing proclaims, "This person is an adventurer" like a Tilley hat.  It's true; look at a group of tourists – the ones in the khaki Tilley hats don't look so touristy – they look more serious, more experienced, more like seasoned travelers.
Yes, it's all good when you wear a Tilley hat unless, of course, you (like my husband and world travel companion) refuse to wear the hat's chin strap.  That decision, or lack thereof, can get you into a lot of trouble.
Read on. . .
We were in New York City, midtown Manhattan, that windy day.  I had warned him time and again that a Tilley hat came with a chin strap for a reason.  I told him on a whale watch boat in Maui, Hawaii; I told him when we were overlooking the ocean in Peggy's Cove, Nova Scotia; I told him while we were watching vehicles whiz by during a Grand Prix in Edmonton.  And each time, he ignored me saying:
"No one can wear a chin strap without looking like a geek," he'd say.
"Yes, but if the hat flies off your head," I said, "How are you going to get it back?  Besides it's not called a chin strap.  It's a wind cord."
Nevertheless, he ignored my good advice and continued to wear his Tilley hat without a tethering wind cord.
That morning, my husband checked his secret pocket in his Tilley hat reverently (he likes his hat's secret pocket; he stashes extra cash and tiny paper souvenirs in it).  "Yup, all there," he said.
And off we went.  The wind had picked up we walked along 5th Avenue.  And then it happened.  An unexpected gust lifted my husband's Tilley hat, secret pocket, cash, souvenirs, and all from his head.  It happened so fast, he had no time to slap a hand to the top of his head.  The hat was gone, tumbling freely through New York City traffic.
This part is not so good; a man who has lost his Tilley hat should not run through New York 5th Avenue traffic trying to catch it.  This is a bad idea.  Talk about looking like a geek.  Car horns blared, brakes screeched, and taxi drivers swore.  But my Tilley hat-wearing man did catch his hat, as well as the shocked stares of many passers-by.
Once he was safely on the sidewalk, I admonished him.  "See, what did I tell you?  Wear your chin strap so the hat doesn't fly off your head.  That's what it's there for."  I thought this time he would see the light.
"I know, but I don't like wearing the chin strap."
"Are you nuts?" I asked.  "You could have been killed."
"Yes, but when I wear the chin strap, I'm always afraid someone will ask me if that thing comes with a whistle."
Priorities.
Yes, there are pretenders to the hat throne, but only a Tilley hat marks you as a true adventurer, especially if you wear your wind cord.
Okay, okay, an Indiana Jones-type fedora will also do in a pinch.  But I heard that while shooting his Indiana movies, Harrison Ford acually stapled his hat to his head.
I think a wind cord is so much better.
*****************
Tilley hats are comfortable, affordable, and they are the only piece of clothing that I know of that can be registered.  It's true; once you've registered your hat, if you ever lose it, or it has been stolen, Tilley Endurables will sell you a replacement hat for half the regular price.  But even Tilley reminds owners of the valuable item that's been attached for their convenience: the wind cord.
Tilley Endurables also offers FREE travel advisories (foreign do's and don'ts; climate; entry requirements; health and medial requirements; geographic descriptions; and other excellent travel tips.
Cheers,
Sheree Zielke
(You are welcome to comment.  Let me know if my blog has helped you.  Or add a comment if you feel I have missed an important point.  I don't mind correction.  A "dig" on a social networking site would be appreciated, too.  Just use the handy links below.  Subscribe to the Picajet Blog to receive notices of replies to your comments, and new blog postings.)
Tags: registering your tilley hat, secret pockets in travel clothing, tilley endurables clothing, tilley hats, travel clothing