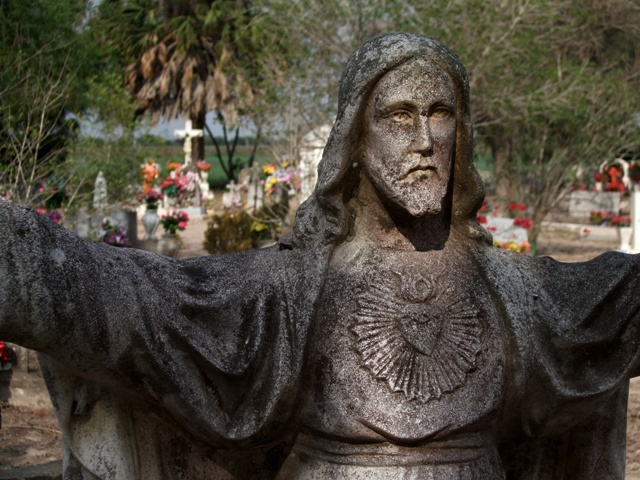 "Oh, look a snake!"
The urgency in my husband's voice was alarming.  We had just been warned by a local Texan to watch out for snakes inhabiting the bushes.  And sure enough, in one of the older, more deserted, most appealing graveyards, just outside of Brownsville, along Highway 281, a snake crossed our paths.
Read on. . .
Whether it was a venomous coral snake, or a big black snake, we didn't know, and we weren't about to find out. It slithered into the underbrush, while we scampered into our rental car.
We love cemeteries.  We visit them wherever we can, but we aren't stupid.  We are careful when photographing old graves — for our own safety, and out of respect for these abodes of the dearly departed.
A faint smell of wood smoke fills the air — probably from a tiny town, just up the road.  A large black bird rustles about loudly in an old mesquite tree; its racket sounds like a video game.  Bleach bottles lay nestled amongst the headstones — their reason totally unknown to us.  We guess that bleach must be handy to clean the dirt off gravestones.  But we are only guessing.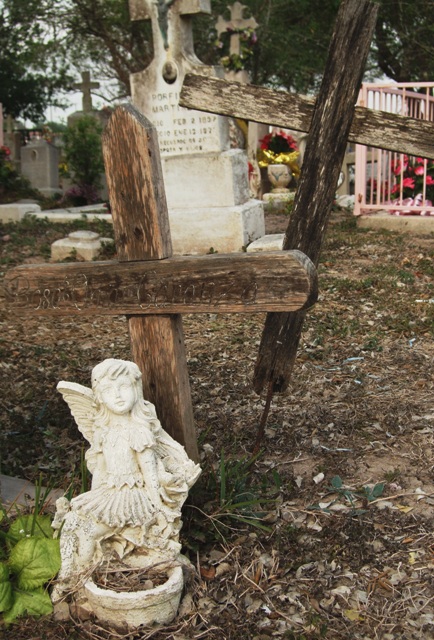 We are traveling an area once populated by those who were one awarded land grants by the Spanish Queen Isabella.  Santa Ana and Sam Houston fought in wars here, too.  So, the graveyards are rich with old crosses marking the spots where civil war soldiers lie buried.  And snakes.
About a half mile away, across the famous Rio Grande River, lays the Mexican/USA border.    We have been cautioned not to take roads that lead to the fenced border.  We take that advice, too, and continue forward on Hwy 281.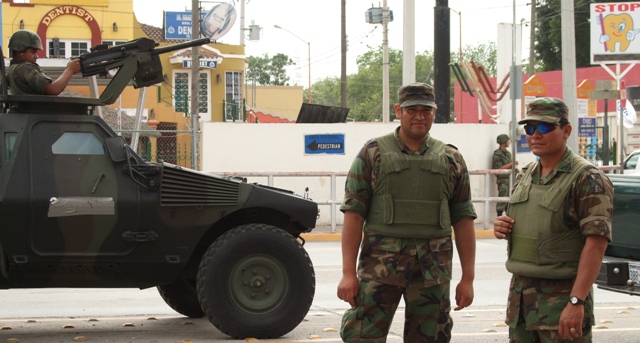 We have reached the turn-off for the Progresso, Mexico International Bridge.  Should we continue forward?  Should we turn?  We'll never know we missed something if we don't turn; we make the left-hand turn, and hope for the best.
What's Progresso, Mexico like?  Read a future blog for details.
*******************
Thanks to our new friend, Rene, for his time, his genuine warmth, and all his great advice.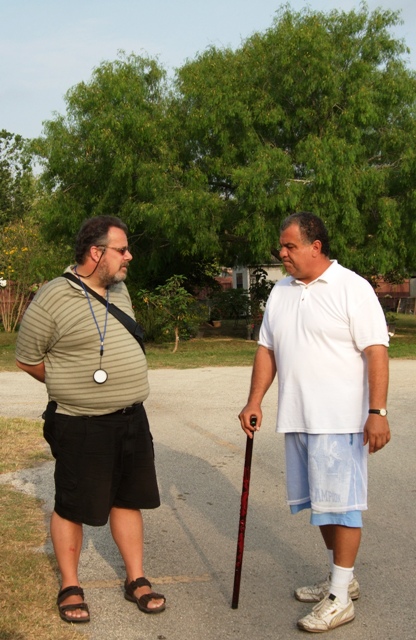 Cheers,
Sheree Zielke
(You are welcome to comment.  Let me know if my blog has helped you.  Or add a comment if you feel I have missed an important point.  I don't mind correction.  A "dig" on a social networking site would be appreciated, too.  Just use the handy links below.  Subscribe to the Picajet Blog to receive notices of replies to your comments, and new blog postings.)
Tags: brownsville, hwy 281 texas, Mexico, old military highway, old texas graveyards, progresso, snakes in texas, texas civil war cemeteries