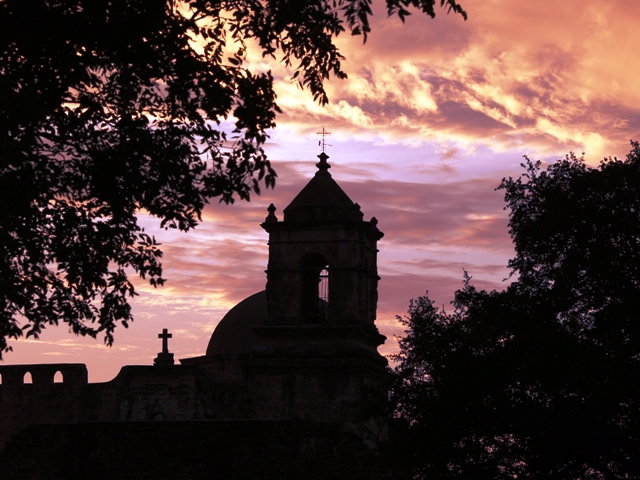 (An early morning view of the beautiful Mission San Jose in San Antonio's Missions National Park.)
Thank you, Hurricane Gustav.  We are sitting high and dry in one of the loveliest cities in North America, San Antonio. We are supposed to be in New Orleans. But thanks to a little convincing by Gustav and American officials, we changed our plans.
On the day we were set to arrive in NOLA, evacuation orders forced nearly two million folks to leave the southern seaboard.  We had planned a holiday riding the rails, the Amtrak rails, but the trains were needed to take people out of New Orleans, so Amtrak cancelled our reservations.
We were in Houston (another area slated to be hit by Gustav) so we had no choice but to rent a car and head north to San Antonio.  In fact, on our way, we passed a convoy of 2 dozen buses that were heading south on a rescue mission.  Later, on TV, we watched as an endless line of buses, filled with those folks escaping the storm, headed away to safer zones like Dallas and Houston.
Now we are watching as the eye of Gustav makes landfall — the good news, maybe, for New Orleans, is that the eye will be passing farther to the west than expected.
But in the meantime, we are in San Antonio, where we have rented a comfortable house, we have walked the famous Riverwalk, we have ridden the canal boats, we have paid homage to the Alamo, and we have made an early morning trek to the old Spanish missions.  What a joy!
Read on . . .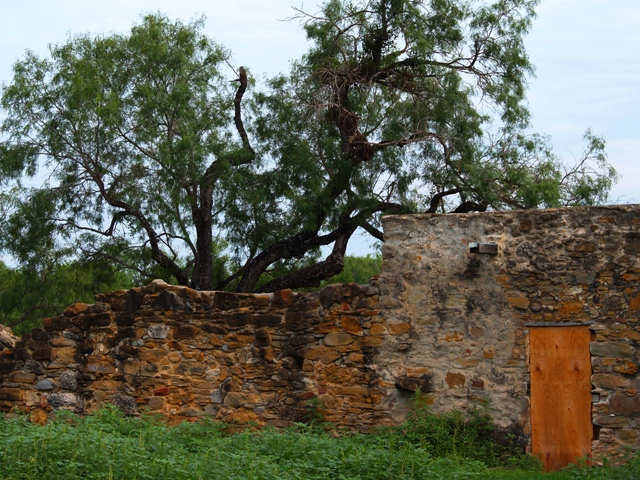 (Crumbling sanctuary wall at Mission Espada)
I can't imagine a nicer city in which to spend a little extra time.  We had planned a couple of days in San Antonio, but Hurricane Gustav completely revamped those plans, so we won't leave here until it's time to fly out of Houston.  Hopefully, flight plans won't be affected by Gustav's high winds and rain.
After a brief time in a very disappointing hotel, our travel companion went online and searched out a property through Vacation Rentals by Owner, VRBO.  We have used this site before and have always found excellent properties.  This "glass house," a home built around a small atrium, is no exception.  But back to the missions.
San Antonio is home to four of the best preserved Spanish missions in the United States: Mission San Jose (the most popular with the tourists); Mission Concepcion (the oldest unrestored church in America); Mission San Juan (not as impressive as some of the other missions); Mission Espada (founded in 1690).
It's hard not to choose a favorite among these charming Spanish Missions, but each can be appreciated for its own flavour.  Below is a view of the Mission Espada and the monks' living quarters.  A sign advises you that it's okay to take pictures, but it's not okay to bother the monks.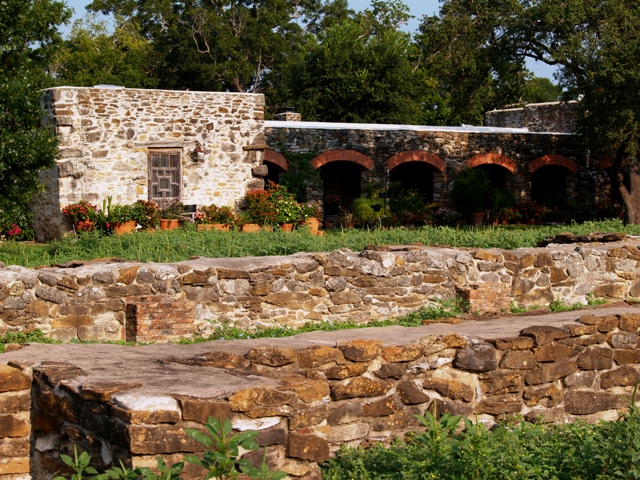 Mission Concepcion (showing below) is impressive from the outside and the inside with its faded frescoes, but it is Mission San Jose that wins the popularity contest.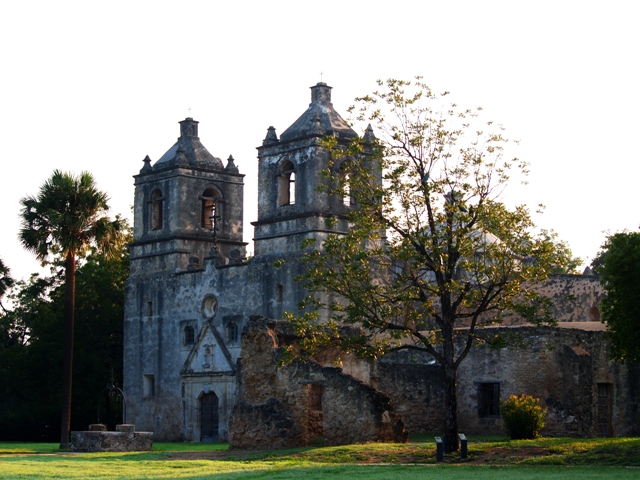 Mission San Juan is the third mission on the San Antonio National Historic Park missions loop.  It was fun to explore, too, but I felt it lacked the ambiance of the other three.  But that's just me.  Here's a shot so you can decide for yourself.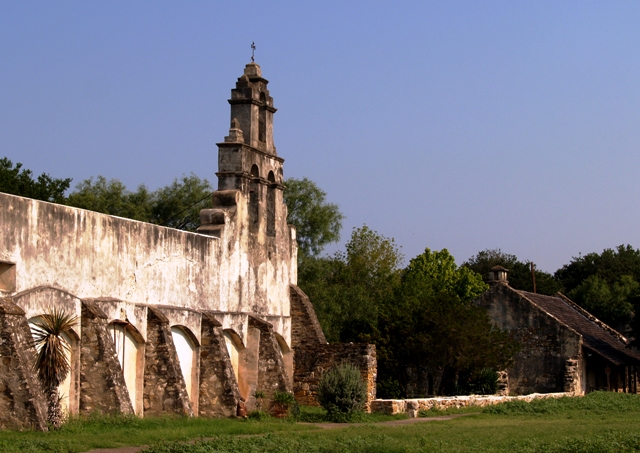 Mission San Jose is the most popular (showing at the top of this blog) because of its imposing size and its architectural details.  This mission church is very inviting in any kind of light, but early morning light is particularly complimentary.
I could show you endless angles of these wonderful old Spanish missions, but you really should make plans to see these historic sites for yourself.
Don't wait for a hurricane to make your decision for you, though.  Add San Antonio's Missions National Historical Park to your travel plans.
Wishing you safe and happy travels,
Sheree Zielke
Tags: hurricane gustav, mission conception, mission espada, mission san jose, mission san juan, Missions National Historical Park, San Antonio, spanish missions, Texas