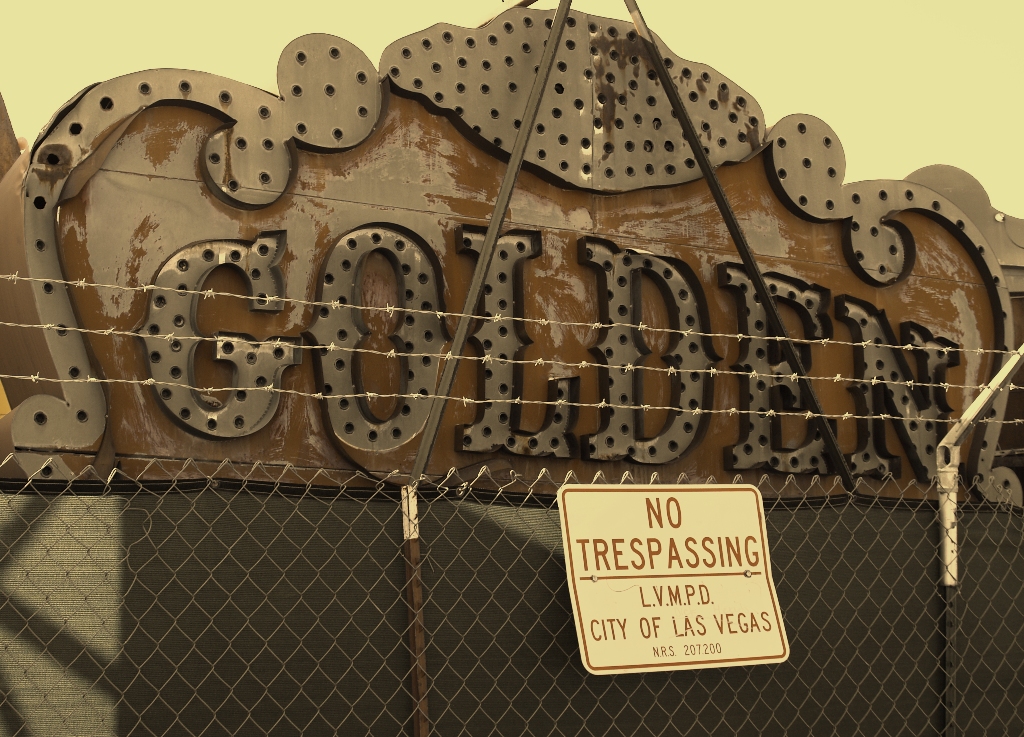 There is a place in Las Vegas that very few visitors know about.  Even fewer will ever see it. It is a place called, "The Boneyard," and it is a photographer's dream, even if all you can get is a glimpse through the thick mesh and wire fence surrounding the compound.
The Boneyard is aptly named as it is a sanctuary for old Las Vegas neon signs – the bones of historic Vegas, if you will.
Read on . . .
The Boneyard is part of a non-profit organization known as the "Neon Museum."  The museum is still in its infancy, so if you want access to the signs, you must make a reservation via email first.  Tours are run every day through July and August at 10 in the morning.  The rest of the year, tours run at noon.  But you must make a reservation first if you want to attend a tour.
If, however, you haven't managed to get an appointment, you can walk around The Boneyard and peep in through the fence.  There is a large opening in the fence right on Las Vegas Blvd (I got this shot through that hole.)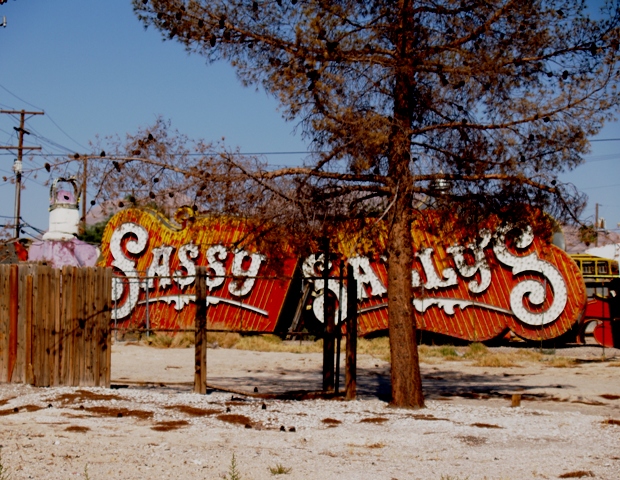 There is an ambience about "The Boneyard" that is unlike anything you might have experienced on the Vegas Strip, or inside a casino.  I tried to capture the sense of fanciful Americana with the Golden photo at the top, by leaching it of its bright colors and turning everything into the golden sepia tone you see.  The only other place I've been to date, so far, that might rival the historic feel of this subdued memorial is New York's Coney Island.
The Boneyard is located on Las Vegas Blvd. N., just before the Cashman Center.  The Neon Museum office is located across the street in the Studio Theatre building.  It is open Tuesday – Friday, from 11 AM to 5 PM.  But be sure to call first (702) 387-NEON.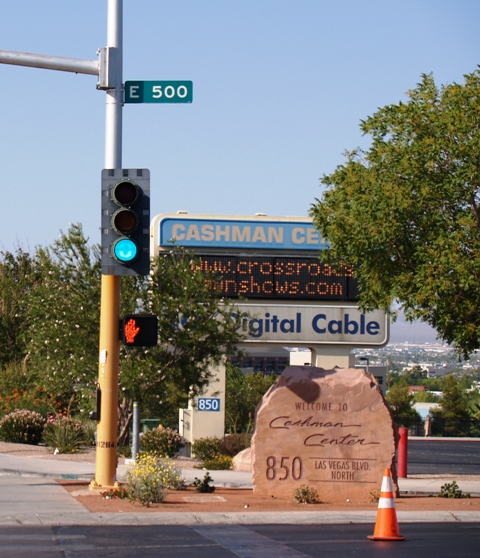 The Boneyard is quite extensive and much can be seen both by peering over the fence or looking through the chain links.  Shots are fairly easy with a zoom.  Some can even be quite inventive like the shot I took below, complete with chain link fencing as a frame.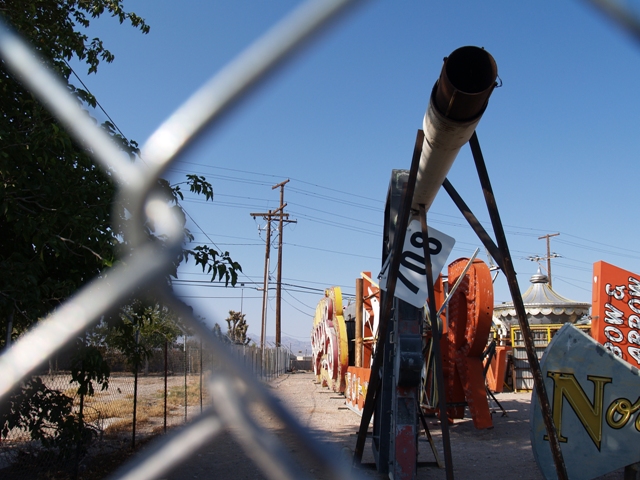 I do not advocate climbing over the fence, but walking around the site, and remaining on public property, will still net some very nice views, and shots.
There is a more formal display of the old neon signs at "The Old Fort" which is just up the street from The Boneyard.  That spot is open Monday – Saturday, 8 AM – 4 PM.  Admission is charged, but it's a nominal amount.
Tomorrow, we are off to disover more Americana by traveling a stretch along the old Route 66 near Kingman, Arizona.  We'll be in search of old gas stations, diners, and, of course, neon signs.
Wishing you safe and happy travels,
Sheree Zielke
Tags: americana, las vegas history, neon musum in las vegas, old neon signs