As Edmonton, Alberta prepares for its first Edmonton Indy this July 24-26, here's a look back at some of the entertainment provided at the city's last Grand Prix events.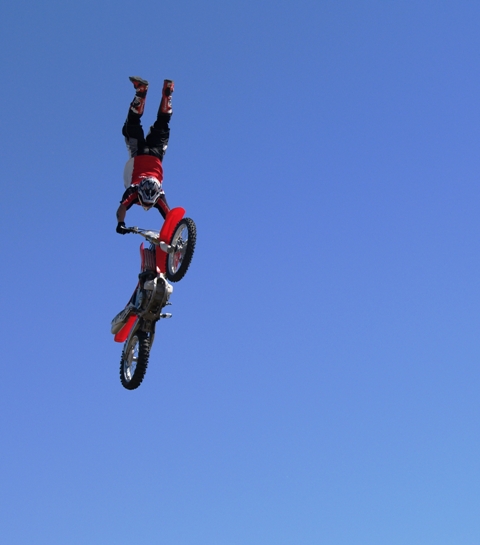 Trick dirtbike riders were featured at the 2006 Grand Prix. This added attraction was not for the faint of heart. These boys performed their stunts about 50 feet in the air.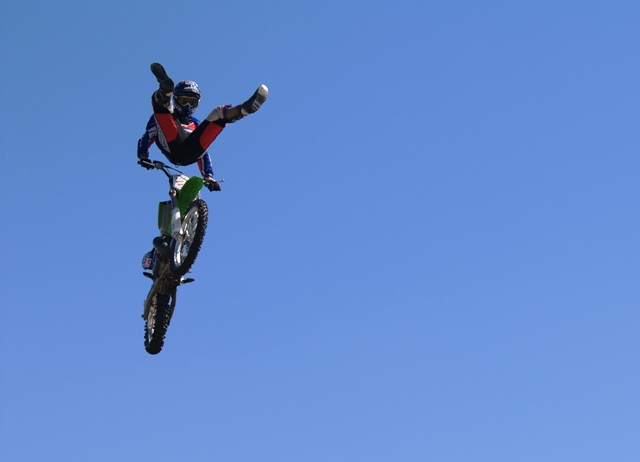 Right side up, upside down, and inside out. No hands, no feet, no motorbike, at least for a split second.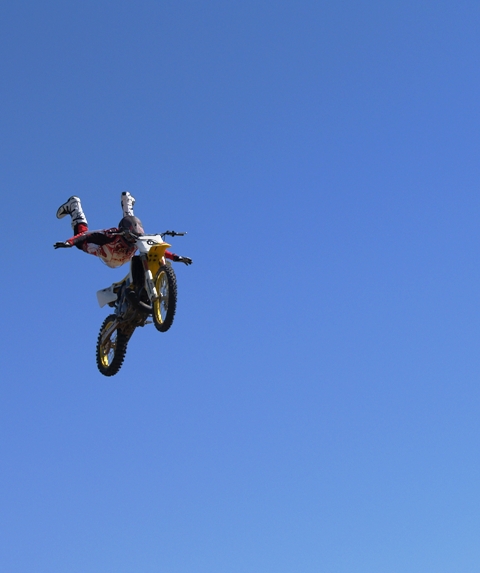 Their moms must have chewed their fingernails down to the first knuckle as they watched these kids grow up.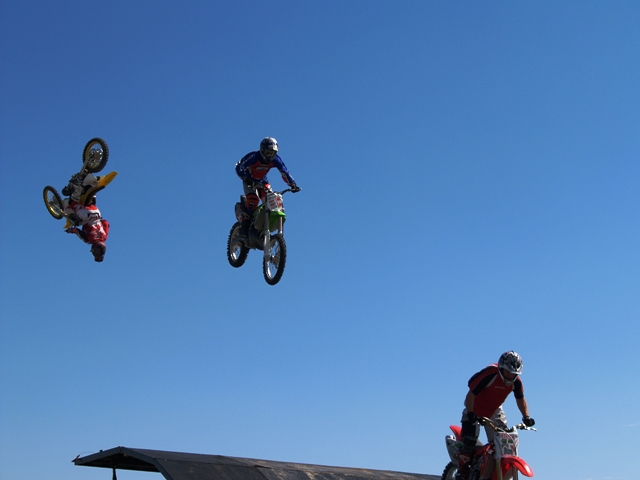 Time to reserve your tickets for the Edmonton Indy.  Gold Seat tickets will cost you a chunk of change, but the cheap seats WAY around the other side of the track are affordable.   Wear your most comfortable shoes; it's a long walk around the track.
Newman Haas Lanigan, Andretti Green and Rahal Letterman teams will be there.  Drivers include Marco Andretti, recent winner, Danica Patrick, and Justin Wilson.
The best idea?  Buy a Pit Walk-thru pass and hang out by the crews during race day.  Wear ear plugs!  It's loud when those cars roar in.
Cheers,
Sheree Zielke
Tags: Alberta, dangerous tricks, dirt bikes, edmonton indy, extreme sports, grand prix, motorbike trick riding