Alberta embraces the simpler life, and some farms (like Sprout Farms) offer wooden wagon rides pulled by draft horses.   It's one way to spend a summer day in Alberta, but the Edmonton area has so much more to offer.  Here are some suggestions of things to do, when you travel to Alberta's capital city, Edmonton.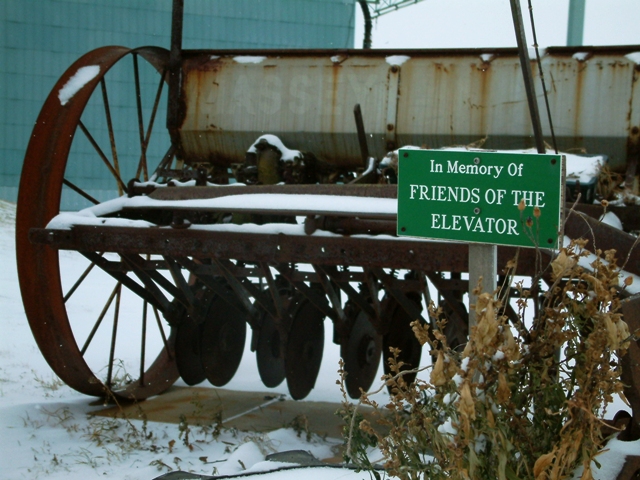 Are you into old things?  Try Fort Edmonton Park, or visit the old grain elevator in Leduc.  It's near Edmonton's International Airport.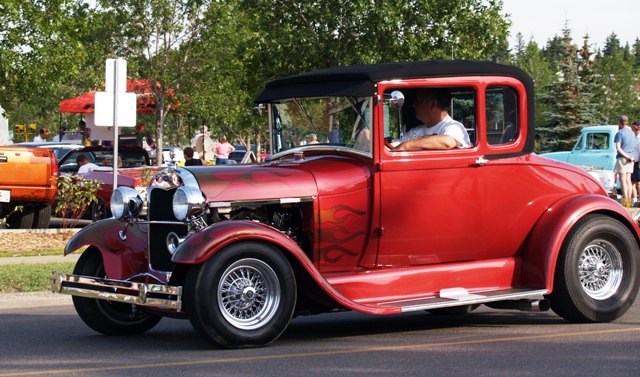 Are you into old and exciting things?  Visit the tiny city to the north of Edmonton, St. Albert. It hosts its "Rockin' August Days" every summer.  It has a huge "Show 'n Shine."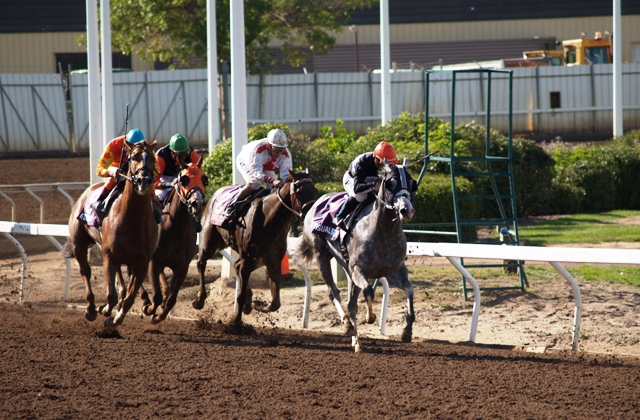 Maybe you prefer exciting newer things like horse races.  Edmonton's Northlands Park is the place to see the ponies run year round.  Thoroughbreds are only raced in the warmer months, however.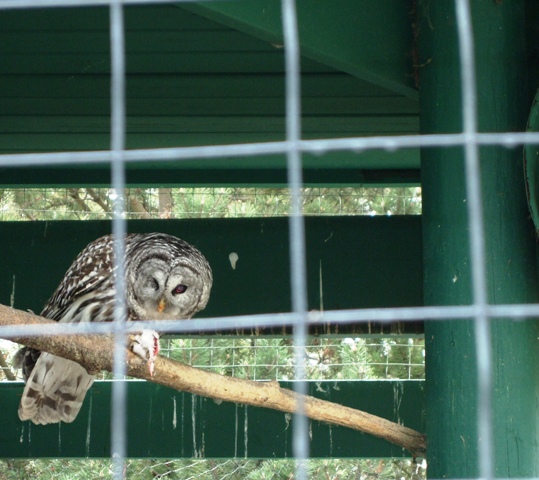 Maybe you prefer something exciting and wild.  Edmonton's Valley Zoo is a fine zoo.  You'll find the usual animals including an elephant, tigers, a snow leopard, and red pandas.  As well as this carnivorous owl who treated onlookers to his favorite lunch, a white mouse.  Everyone groaned when he ripped the mouse's head from its body, swallowing it whole.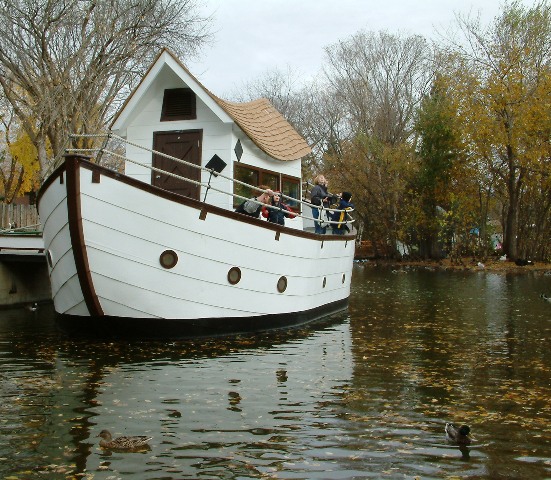 This boat doesn't go anywhere, but it's also a feature at Edmonton's Valley Zoo.
Edmonton has everything you'd expect a metropolis to have, and more.  Its downtown core is nestled along the North Saskatchewan River, but the city spreads far and wide.  In all directions.  The building boom has slowed, but the changes in just the past five years have been stunning.  The addition of the ring road, Anthony Henday Drive, was a great idea, but it's not fully opened yet.  The parts that are open have sped up traffic tremendously especially traffic heading from the west side to the International Airport.  The trip is shorter now; 20 minutes instead of 45 minutes.
Have you visited Edmonton and area?  What's your favorite pastime or tourist attraction here?
Cheers,
Sheree Zielke
(You are welcome to comment.  Let me know if my blog has helped you.  Or add a comment if you feel I have missed an important point.  I don't mind correction.  A "dig" on a social networking site would be appreciated, too.  Just use the handy links below.  Subscribe to the Picajet Blog to receive notices of replies to your comments, and new blog postings.)
Tags: Alberta, alberta farms, edmonton, grain elevators, horse and wagons, international airport, north saskatchewan river, northlands, st. alberta, valley zoo