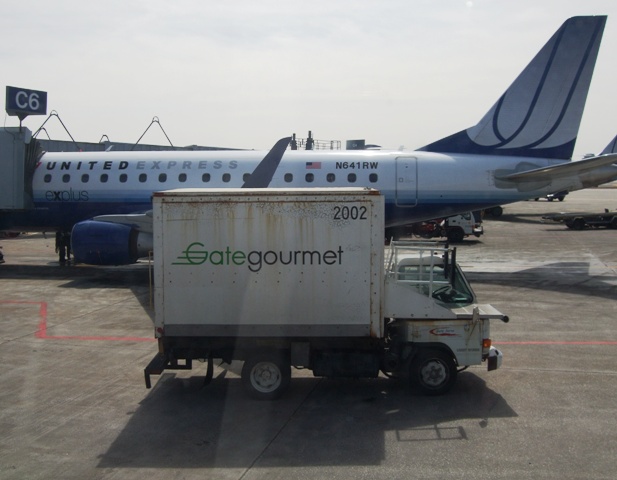 Guns, knives, hand grenades, alligators, and bottles of water — these things will be confiscated if you try to take them through American airport security. But what currently is allowed in your carry-on luggage?
Since the terrorist attacks of 9-11, the Transportation Security Administration (TSA) has changed its mind repeatedly on what is and what is not allowed onto a plane. Nail clippers, once taboo, are now okay. But what about foods? Can you take your lunch onto the plane? What about lithium batteries? A camcorder? What about a tube of face moisturizer?
The answer is "Yes," to some things, and "No," to others. If you are still unsure, here's a quick checklist of some of the most common items allowed and those disallowed in airport security.
Read on . . .
Some items like weapons and explosives are pretty straight forward; a thinking person would not even attempt to take a stick of dynamite, a meat cleaver, or a set of brass knuckles onto a plane. But there are other seemingly innocuous items not permitted through airport security that might surprise you.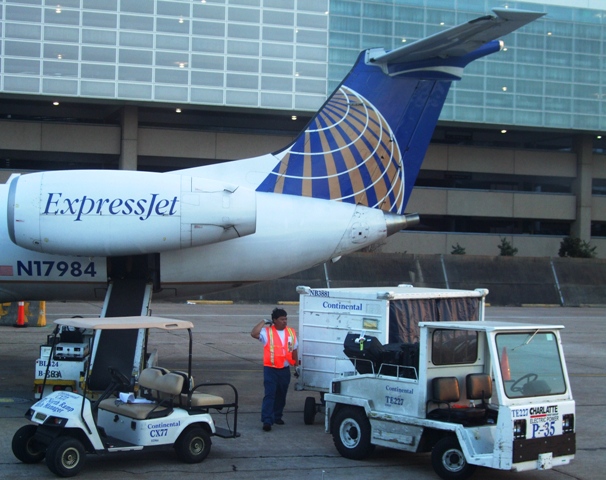 DON'T try to take these items through airport security:
1. Partially used rolled toothpaste tubes
2. Bottles of wine or liquor (unless purchased inside the security checkpoint)
3. Yogurt or pudding in a container larger than 3-ounces
4. Beauty products in tubes or jars larger than 3-ounces
5. Medicines (prescription or over-the-counter) and medical supplies in unmarked containers
6. Strike-anywhere matches
7. Metal scissors with pointed blades longer than 4-inches
8. Metal tools longer than 7-inches
9. Razor blades
10. Baseball bats and golf clubs
11. Loose lithium batteries
12. Aerosols of any kind except those for personal use that fall within the 3-ounce rule
13. Snow globes
14. Gel shoe inserts
15. Wrapped Christmas presents
These items are ALLOWED through airport security:
1. Beauty products and cosmetics of all kinds, but only in 3-ounce containers or smaller
2. Properly marked prescription and over-the-counter drugs; medical supplies like syringes and lancets; inhalers, eye drops and nose spray (3-ounce rule applies)
3. Baby food, formula and medicines: "Medications, baby formula and food, breast milk, and juice are allowed in reasonable quantities exceeding three ounces and are not required to be in the zip-top bag. Declare these items for inspection at the checkpoint." (TSA info here)
4. Gel or liquid-filled baby teethers
5. Umbrellas and walking canes
6. Up to 4 books of regular book matches
7. Tiny bottles of alcohol meeting the 3-ounces or less rule
8. Electronic devices: laptop, iPod, digital camera, camcorder, PDA, cell phone, pager, shavers
9. Nail clippers, cuticle cutters, tweezers and cigar nippers
10. Small metal scissors with blades 4 inches in length, or shorter
11. Tools like wrenches and pliers, 7-inches or less in length
12. Bras with gel-filled cups
13. Bug sprays and repellents in 3-ounce containers
14. Knitting needles and crochet hooks
15. Eyeglass repair kits
16. Disposable razors
17. Toy guns, but they must not look real
18. Yogurt or pudding in 3-ounce or smaller containers
19. MRE (meals-ready-to-eat) packets and EMPTY travel mugs
20. Unwrapped gift items that fall within security guidelines
21. And . . . corkscrews
Stock up on ZipLoc bags — they will make your trip through airport security must easier. In fact, you must place all your small gels, liquids and aerosols in a single 1-quart or 1-liter bag. Keep this bag handy because it must be visible when you pass your items through the x-ray machine.
For men, a zippered plastic bag works great for wallets, keys, and pocket change. When in doubt, if you don't want to lose an item, or pay to have it shipped to your home address, pack it in your checked baggage. However, be sure the items are allowed in the belly of the plane. Flammable items like gun powder, dangerous chemicals like bleach, and ignition devices like cigarette lighters, are not allowed in your checked baggage.
You can download the TSA's list of prohibited items here. If you are a frequent traveler, be sure to sign up for the site's email updates. If you want to see an example of how to clear airport security efficiently, the TSA site offers quick instructional videos.
But be aware, airport security is different around the world. What's allowable in a Washington airport might be restricted at London's Heathrow airport. In addition, security regulations can and will change without notice. That lunch that is allowable today, might be taboo tomorrow. So, eat before you get into the security line-up, or be prepared to survive on a pack of peanuts and a glass of soda pop while in flight.
What's your take on airport security? Have you had something taken away that struck you as utterly ridiculous? Do you have any tips to share on how to clear airport security quicker? Do tell.
Wishing you safe and happy travels,
Sheree Zielke
You are welcome to comment.  Let me know if my blog has helped you.  Or add a comment if you feel I have missed an important point.  I don't mind correction.  A "dig" on a social networking site would be appreciated, too.  Just use the handy links below.  Subscribe to the Picajet Blog to receive notices of replies to your comments, and new blog postings.)
Tags: airport security regulations, cleaing airport security, tsa, what can't I take through airport security, what is not allowed in my carry-on baggage, what's allowed in my carry on baggage