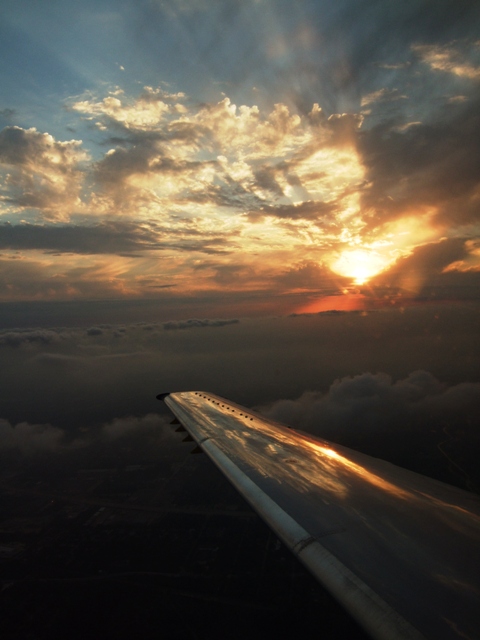 Airport layovers are seldom part of the travel experience we usually anticipate with joy.  However, if you must be stuck in an airport, then make it the Chicago O'Hare International Airport.
We recently spent several hours there while awaiting our connection to Houston.  The time flew by in this bright and cheery place.  But the designers need to give their heads a shake.  There's a feature in the women's washroom that gives pause for thought.  Especially if you are visually impaired.
Read on . . .
The Chicago O'Hare International Airport is huge as are all major airline hubs, but it's so well-designed.  We had arrived on the B-Concourse; our flight was leaving from the C-Concourse.  That meant a long walk, or run.  We had the time and the energy, so we bypassed the high-tech quadruple moving pedways.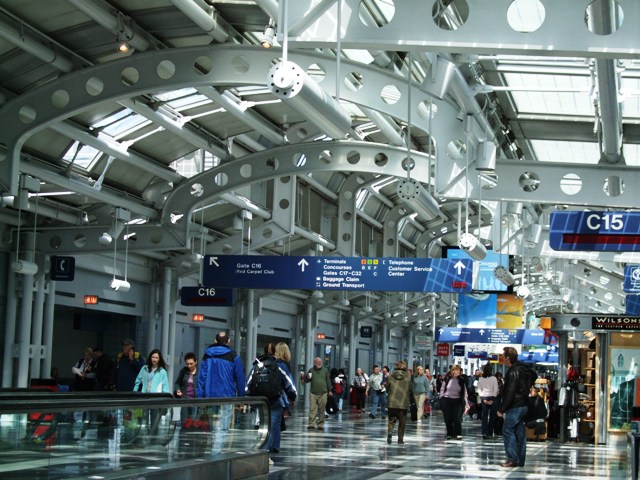 Wait till you see the underground walkway between the two concourses.  It's a futuristic design complete with a snaky pattern of multi-colored neon lights; you'll even be treated to a mini light show, as the lights power off and on.  It's almost a shame to rush through this funky tunnel.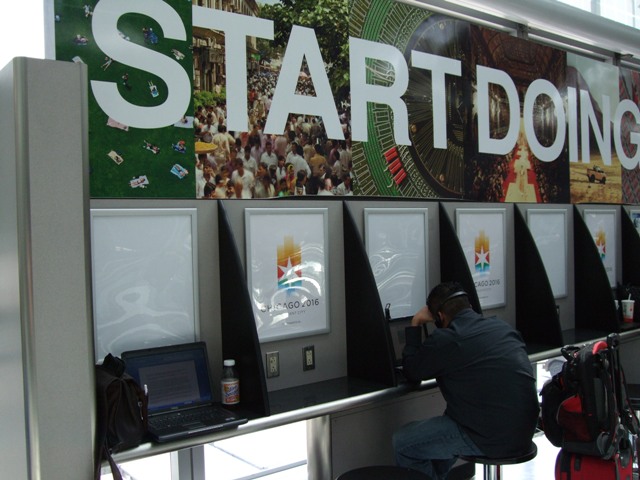 The C-Concourse is heavily populated with shops, eateries, and other traveler amenities.  You can even get a shoe repaired, or buy a new suitcase.  If you need to power your laptop, look for a power-up station just near the Brookstone Luggage kiosk near gate C10.
As to those women's washrooms — they offer a feature called a "Sensor-seat."  I had never seen one before, so I read the instructions for its use on the wall.  It seemed simple enough: just wave your hand in front of the sensor and then some unseen mechanism moves a fresh ring of thin protective plastic around the toilet rim.  Very cool.  I couldn't resist trying it a couple of times.
However, as I studied the poster on the back wall of the cubicle, I realized the instructions had also been done up in Braille.  I shook my head, mystified.  What blind person would know to feel around the wall of a bathroom stall for directions for something they couldn't possibly guess was even there?
Regardless of this oddity, the airport is clean, hospitable, and a nice change from some of the more tedious airports we have passed through.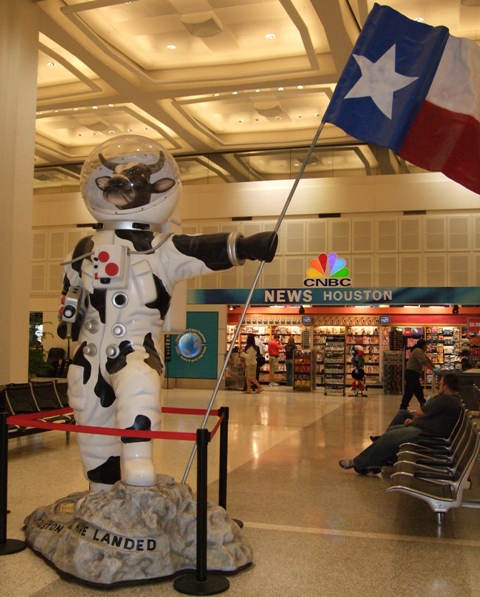 Note:  Another airport with a fun traveler-friendly feature worth mentioning is the Houston airport with its Disneyland-type underground subway.
Cheers,
Sheree Zielke
(You are welcome to comment.  Let me know if my blog has helped you.  Or add a comment if you feel I have missed an important point.  I don't mind correction.  A "dig" on a social networking site would be appreciated, too.  Just use the handy links below.  Subscribe to the Picajet Blog to receive notices of replies to your comments, and new blog postings.)
Tags: airport washrooms, chicago ohare airport, finding power for your laptop in an airport, houston airport, major american airports