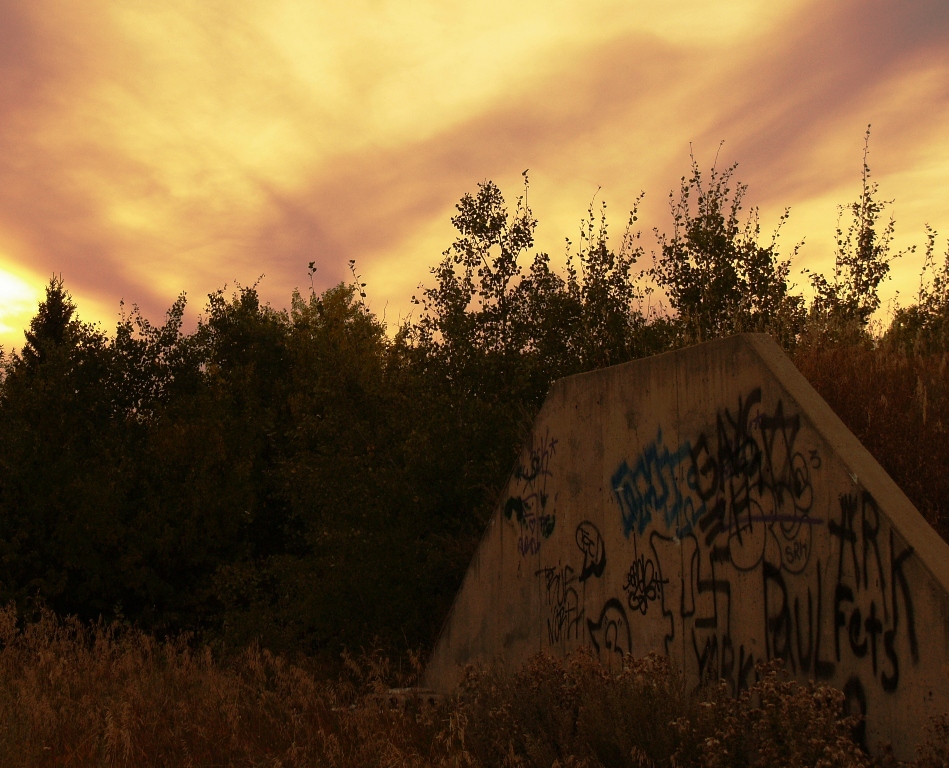 Some of us call it urban blight, some of us call it street soul, some of us call it a shame, while others of us simply call it, "beautiful."
Is there a city or town in the world that doesn't sport its share of graffiti?  Our city in central Alberta is no different.  And while our city has sent out its graffiti-removal brigade, thank goodness the cleaning squad hasn't found all of it.  This artwork, with its nasty invectives and racial slurs, especially viewed against the backdrop of the setting sun, can be very intriguing.
Read on . . .
My husband (a fellow photographer) and I have the unique luck to happen across some of the greatest photo opportunities, with really little effort.  Yesterday, we went off on a "long light" photo safari with one of my camera students.  We thought we were going to photograph maple trees, but instead we adventured into an older area of our city's military complex.  We were stunned at what we discovered.  Well, stunned, and totally delighted.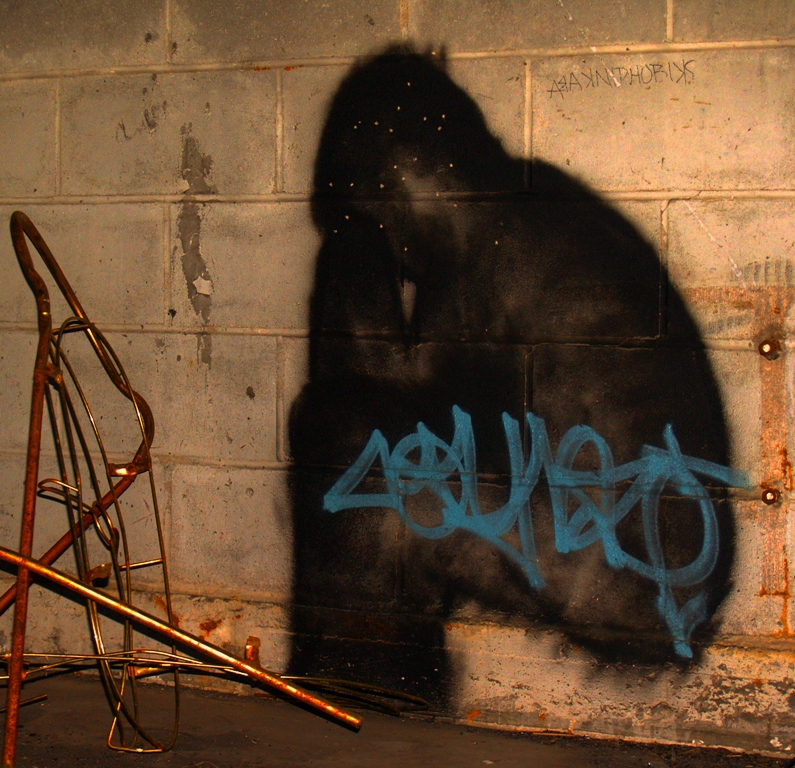 We stumbled onto this decaying cement structure where (according to a young army cop who wanted to know what we were up to) military vehicles, like tanks, were once stored and maintained; it's now a place for renegade partiers and the homeless.  And street artists.
The cop, who realized we weren't a threat to home security, introduced us to another nearby abandoned cement structure, a smaller building that was interesting from the outside, but on the inside, we found this amazing art.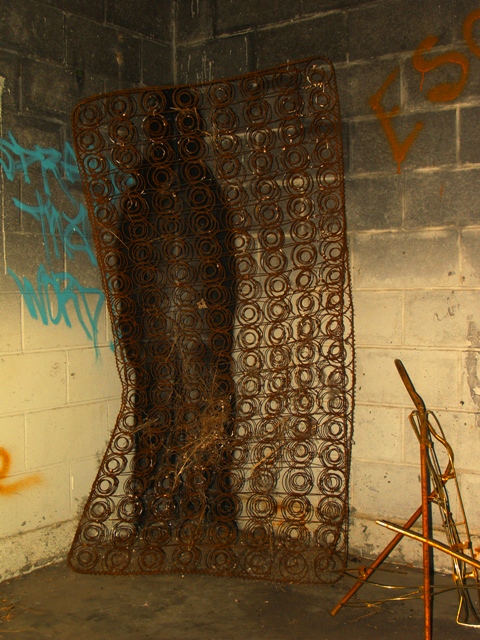 The artist (we supposed was some homeless wanderer) did not only draw this standing man silhouette in a corner, but he/she then placed the old bed springs in representation of prison bars.  Brilliant!  This should be in an art gallery, not a deserted old military shed.
My husband and I have been to art galleries in great places like Venice, Rome, New York City, San Antonio, Paris, and Greece.  The modern art we saw there was laughable when compared to the artwork we found for free in our own city in an abandoned building.
Removing this would be utter insanity unless, of course, it is protected and removed to an art gallery.  I wonder if anyone else sees the merit in this.  Maybe I will make a call.
What about your city?  Got any great shots of awe-inspiring street art?  Tell us about it.
Wishing you safe and happy travels,
Sheree Zielke
NOTE:  If you are a photographer, and you are looking for a great online social sharing site, be sure to try Flickr.  Here is a link to my photostream.
Tags: abandoned buildings, edmonton alberta, Graffiti, homeless, inner city art, Street Art, street soul, urban blight