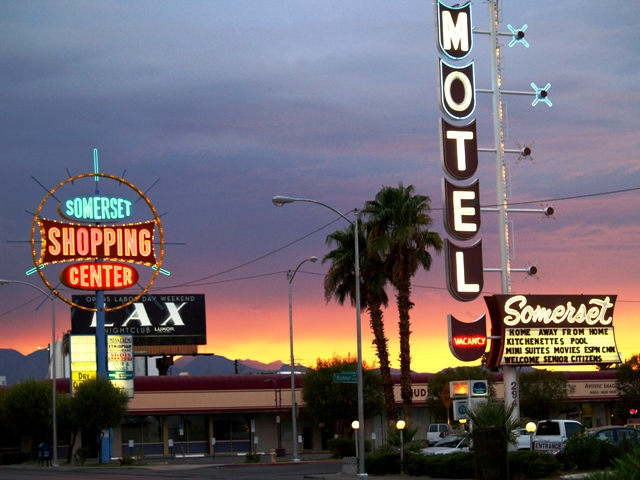 Planning our next trip is nearly as much fun as taking the trip itself.  Well, nearly.
My husband and I are bound for one of our favorite hot spots, and I mean, hot! Las Vegas, Nevada.  But we aren't really into the Strip; we tend to tool around in other parts of Vegas, spending most of our time off the Strip, visiting spots like the Nevada Atomic Testing Museum.
But we have gotten the Route 66 bug, so we'll go further afield this time.  Also, known as the "Mother Road," Route 66 is just barely visible on modern maps, but a little research shows parts of the roadway can be reached in just under a two-hour drive from Vegas.  But it'll be one hot drive, since we'll be headed right into the Mojave Desert, at the height of summer heat.  But the photo opportunities are just too hard to resist.
Read on . . .
We had heard about the awesome photographs that could be taken along the old American highway Route 66: old 50s style diners, deserted gas stations, abandoned cars and rusted out vintage signs.  It's too much to resist, in spite of the high temperatures we'll face as we cross the Mojave desert.
We'll make our way down US-93 to Kingman, Arizona, with a side trip to the ghost town of Chloride (founded as a mining camp in 1863).  Once there, we might attempt a bit of a trip northeast to Hackberry and Valentine, but we'll determine that when on the road.
We plotted the trip on MapQuest which strongly advises us to avoid the Hoover Dam area of US-93, if we aren't planning to visit the dam (which we aren't).
If you have a yen for American History, there is a fabulous site you must visit: Legends of America. The site has been lovingly designed and is rich with detail and information on Route 66, and the towns and ghost towns that a traveler will happen on along the way.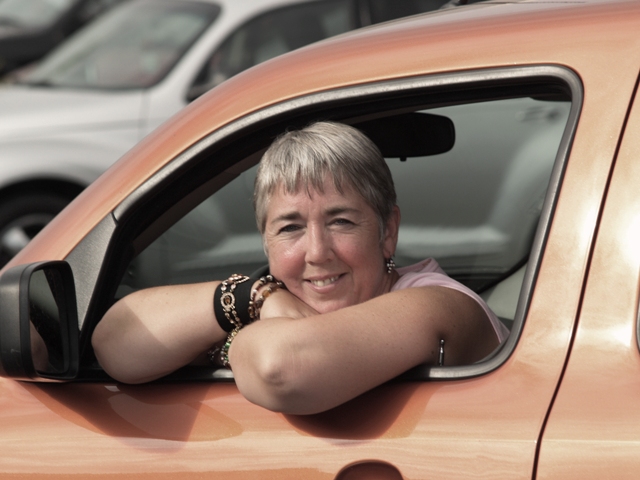 Stay tuned.  I expect to get fabulous Americana photographs, the likes of which could only be gotten along that famous stretch of highway known as Route 66.
Thanks to Photoshop guru, Ben Willmore, for the inspiration to explore Route 66.  Just take a look at this photograph he doctored.  Gorgeous.  And here is his Route 66 tribute photograph.  Gorgeous.  I am not really into Photoshopping, but if I was, I'd want to be in Ben's class.
Wishing you safe and happy travels,
Sheree Zielke

You are welcome to comment.  Let me know if my blog has helped you.  Or add a comment if you feel I have missed an important point.  I don't mind correction.  A "dig" on a social networking site would be appreciated, too.  Just use the handy links below.  Subscribe to the PicaJet Blog to receive notices of replies to your comments, and new blog postings.
Tags: adobe photoshop techniques, atomic testing museum, ben willmore, chloride arizona, great american history photographs, kingman arizona, las vegas day trips, las vegas nevada, las vegas strip, Route 66, the mother road